Welcome back to Adjournment Notes.

Parliament resumes next week for the Budget Sitting session. The State budget will be delivered on Tuesday 21 June by our new Treasurer, Hon Matt Kean MP. Whilst the economy and community are bouncing back strongly after three years of Covid restrictions, the budget will still have to deal with some tough challenges, including state debt, spiralling construction costs and a labour shortage.

For many of us, the Federal election result was disappointing, especially after the huge efforts so many put in to assist our local campaigns as I did in Macquarie. Even more disappointing was to see good community-based Liberals falling to the election outcome. That observed it is a remarkable event to watch and participate in as power changes hands peacefully and efficiently in our country. Something we should never take for granted. We, as always, respect the voice of the people.

I hope you enjoy this newsletter.

Shayne
HONOURING THE HON VIRGINIA CHADWICK AO
This new bust dedicated to the Hon Virginia Chadwick AO is the first to be unveiled in over a century.
Recently the NSW Parliament celebrated a historic moment with the unveiling of the first marble bust sculpted for the Parliament in over 100 years. It was fitting that the subject was Liberal legend the late Hon Virginia Chadwick AO.

Virginia was the first female Opposition Whip, the first female Liberal Minister, the first female President of the Legislative Council, and, after Parliament, the Chairperson of the Great Barrier Reef Marine Park Authority.

During her time as a Minister under the Greiner/Fahey Government, Virginia was determined in her push to institute much-needed reforms, particularly in the education and child protection policy areas. She separated disability services from the Health Department bureaucracy, established the Board of Studies, expanded selective and specialist schools in Western Sydney and regional NSW, and stood firm against bullying and violence in schools.

As a reform-minded Minister and a trail-blazer for women many times over, Virginia Chadwick represents the best of the NSW Parliament and the best of the NSW Liberal Party. My colleague, the Hon Catherine Cusack, delivered a powerful speech honouring our friend.

 

Click here to read it.
NSW is fast becoming a global leader in modern, smart manufacturing. I thought it was time someone reminded the Labor Party of this fact in my adjournment speech to Parliament.

I took the opportunity to inform members of two recent manufacturing plant launches I attended in Western Sydney as the Parliamentary Secretary. The new Fresenius Medical Care manufacturing plant and GME Zone 4 manufacturing facility are just two of the many manufacturing facilities opening in Western Sydney.

These facilities are set to benefit from new supply chain and export opportunities with the opening of the Nancy-Bird Walton Airport in 2026. The surrounding Aerotropolis will also promote collaboration and synergies between industry, research, education and training and Government organisations.

One example is the Advanced Manufacturing Research Facility (AMRF) in the Bradfield First Building. When complete, the AMRF will be equipped with advanced manufacturing equipment that different organisations can use together to explore new opportunities to improve productivity and expand.

With the Premier announcing the appointment of a Modern Manufacturing Commissioner in December last year, manufacturing is set to reach new heights. The Commissioner's mandate is to identify local research and ideas that can be transformed into new opportunities while removing barriers to support the growth of advanced manufacturing in NSW.

One of the many programs established to support manufacturers is Investment NSW's Going Global Program which helps NSW manufacturers access global export markets. Additionally, manufacturers are supported through the Government's sponsorship of events like the Indo Pacific 2022 expo or the Modern Manufacturing Expo, which promote NSW manufacturers and provide access to global export markets.

Watch my speech

 

here

 

or read it here.
Recently I represented Minister Stuart Ayres at the Big Housing Debate in Penrith hosted by Link Wentworth in conjunction with Western Sydney Community Forum.

The "Debate" was more of an informative forum in which affordable and social housing organisations, residents, and Government representatives were invited to share different perspectives on the challenges and opportunities facing NSW.

Having spent my early years in public housing in Penrith and now the Parliamentary Secretary for Western Sydney, it was pleasing to share my family's journey from public housing to homeownership and the work the NSW Government is doing to ensure this dream is still possible today. I informed the forum that the NSW Liberal Government has increased public housing by 10% over the ten years - the first state government to do so in two decades.

While the NSW Government has done much to improve access to housing, all attendees acknowledged there is still room for improvement, particularly in providing the social and affordable housing needed in Western Sydney to accommodate predicted population growth.

Click on the video above to watch my speech.
GME ZONE 4 MANUFACTURING FACILITY LAUNCH
Checking out GME operations in Winston Hills.
Note: photo taken in non-secure section.
Recently I attended the launch of GME's new Zone 4 manufacturing facility. A Zone 4 facility is a high-security facility capable of building highly classified products and holding highly classified data. This unlocks a new market for GME to access a range of defence contracts.

The new facility is the largest in Australia and has the high assurance capability required to build communications and electronic products to support an extensive range of Defence Industry projects. By employing smart manufacturing, the facility can make the high-quality equipment needed to supply Australia's defence forces.

With proximity to the Nancy-Bird Walton Airport and surrounding Aerotropolis, GME is another company that will benefit from the Government's investments in Western Sydney. The planning for the Aerotropolis has included a specific focus on smart manufacturing and aeronautical and defence industries.

The focal point of the new Bradfield City Centre is the Advanced Manufacturing Facility (AMRF). The AMRF will benefit smart manufacturers like GME by giving access to shared-use research equipment. The first round of equipment tenders focuses on precision additive equipment used in aerospace, defence, automotive and medical manufacturing.

The NSW Government is creating the right conditions for sustainable, technologically advanced, and globally competitive manufacturers through our careful and focused approach to managing the economy and supporting manufacturing.
SHERIFF'S OFFICERS ATTESTATION CEREMONY
Pictured here with graduating Probationary Sheriff's Officers from classes 2102 and 2201.
I recently represented the Attorney-General, the Hon Mark Speakman, at an attestation and awards ceremony in Parramatta for Probationary Sheriff's Officers. I joined Chief Magistrate Judge Peter Johnstone, Sheriff of NSW Tracey Hall and Acting Deputy Secretary Mr Paul O'Reilly to commend the new sheriff's officers on their hard work and dedication.

Sheriff's officers are responsible for keeping our courts and communities safe and executing Court Orders. This vital role protects the integrity and security of our judicial branch of Government.

I was impressed by the officers' diverse range of professional backgrounds. The graduating classes included officers with experience in teaching, corrective services, the defence force, the rural fire service, and disability support work. This range of backgrounds means NSW sheriff's officers come to the role with complimenting skillsets.

Over their intensive ten-week training course, officers were trained in legislation and policy; simulated scenario assessments; communication skills; court security; civil law enforcement; and tactical training.

I commend the 2102 and 2201 classes on their graduation into a long and rewarding career, keeping our legal system robust and safe.
The billion-dollar fleet of new intercity trains sits in mothballs in Newcastle like the jumbo jets in the desert.

Unions and Labor play industrial games whilst commuters, including those of us in the Blue Mountains, struggle with over 30-year-old trains destined for the NSW rail museum.

Labor and the unions continue to hold NSW Rail commuters to ransom over this multi-billion dollar rail upgrade only to protect their union mates.

The Government has called upon Labor and the unions to sit down and resolve this industrial dispute so intercity rail commuters from Newcastle, Wollongong and Lithgow can enjoy state-of-the-art, modern, comfortable, fully accessible and safer journeys.
As a Member of the Legislative Council, I sit on several different committees which conduct inquiries into various pieces of legislation or challenges facing the Government.

This takes me all over the state to hear from witnesses - some of whom are genuine and others who are purely political. One political inquiry pushed by the Labor party is the inquiry into road tolling regimes. Labor uses this inquiry solely to score political points and stage cheap stunts.

Cheap stunts like the unprecedented gatecrashing by the opposition leader at a recent remote hearing held in Bexley. The Labor opposition has no interest in reaching proactive outcomes for witnesses or the Government, just in political stunts.

Maybe it's worth reminding Mr Minns that the former Labor Government established five out of eight toll roads.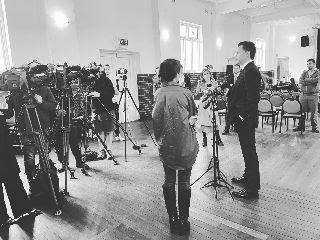 Desperate Labor opposition leader gatecrashes upper house inquiry.
Do you have an event, meeting or function you would like me to speak at? 

Please do not hesitate to get in touch with me via email. 
Do you like this post?